Coloring And Sealing Grout
Color sealing your grout is a great alternative to replacing your entire floor or countertop.  We can bring your grout back to its original color or we can change the color entirely.
This Is An Example Of A Before And After Countertop Cleaning, Coloring And Sealing
Arizona Grout Busters will not only change the color of your grout but we will seal it at the same time. Your floor will have a uniform appearance and will look like a brand new floor.
Here Is Another Done On A Floor.. What A Dramatic Change!
Here Is A "Before" Shot Of One Of Our Grout Coloring Jobs.
And Here Is The Same Floor After The Coloring And Sealing.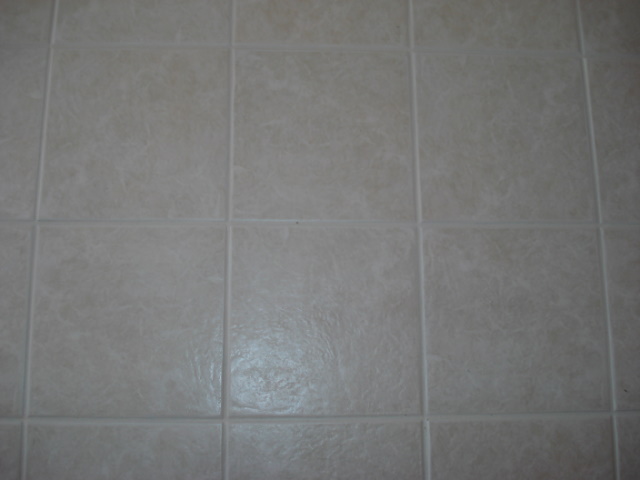 If Your Grout Needs Coloring And Sealing We Can Help!
Call Us For A FREE Estimate